Trouble Spots are easy to spot – they are places where health and laws are openly violated, be it drug dealing or violent taverns. These spaces pose safety risk, create public nuisance and deter new investment.
We have spearheaded graffiti removal, cleaning yards, vermin and rodent nest clean-up for abandoned buildings to rehabbing entire building. Martin's Way has pointed socially responsible investors to the tune of about $1.5 million in West Seattle, Burien, White Center & University Place to rehab and repurpose 4 buildings to create change within those communities.
From 2010 to 2012 we worked with SDOT to create a crosswalk for pedestrian safety, build parking curbs to address abandoned vehicles and install bike parking racks on Delridge Way SW. During the same period we worked with King County Public Health to remove rodent nests on abandoned lots and building along Delridge Way SW. Marcus Joe painted the Delridge mural as a nod to local artists in 2011.
Since 2013 we have been working to repurpose a former tavern in White Center to an incubator or a school – and finding that reasons for decay include landlord apathy and also government policies that do not incentivize change. Since we started crime, including violence, drug dealing and illegal dumping have reduced significantly – there have been NO police calls to the site in last 13 months. Jeff Jacobson painted the mural he calls Cocoon on the building
 New building on a troubled corner. Reduced crime, led to SDOT building new crosswalk and parking control
  Complete rehabilitation of a foreclosed property used for drug dealing
 Burien foreclosure with all copper wiring and pipes stolen. Complete rehabilitation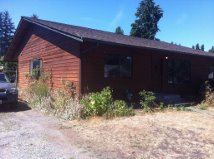 University Place foreclosure that was bringing down the neighbor with squalor and squatters. Complete rehabilitation
 One of the most notorious trouble spots in White Center with history of drug dealing & prostitution. Rehab underway
Jeff Jacobson painted this mural for the White Center building. There have been no 911 or Police Calls in the last 13 months